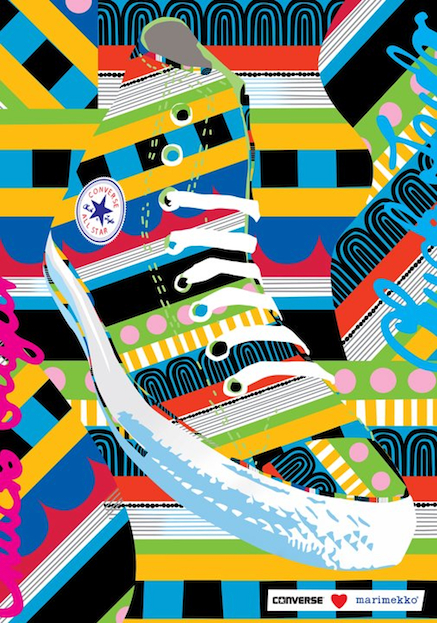 Victoria, British Columbia
Andrew Lewis received the prestigious Gold Medal in a ceremony held today at the BC Parliament Building from His Excellency Francisco Suarez-Davila, Ambassador of Mexico in Canada, and Ms. Claudia Franco, Consul General of Mexico. The Gold Medal was won by Lewis at the International Poster Exhibition of Mexico in Mexico City out of a field of 8,400 entries.
The poster, featuring a co-branding image between Converse (USA) and Marimekko (Finland), was used for local retail business Baggins Shoes of Victoria BC. This is the first time a Canadian designer has won the Gold Medal in the 24 year history of this international poster Biennial.
Congratulations, Andrew! (source)