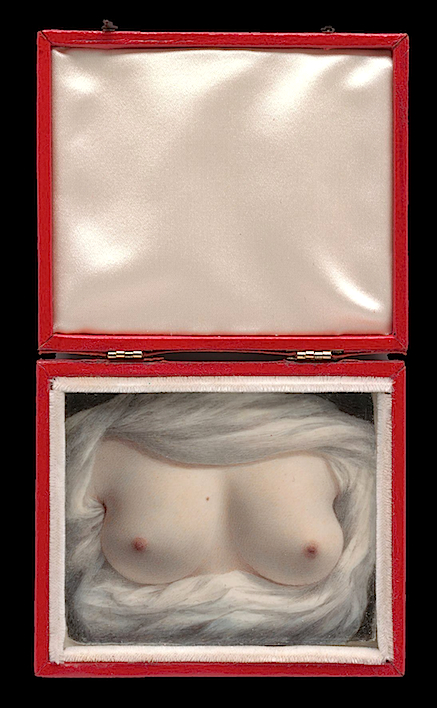 Boston, Massachusetts, 1828
I came across an image of this exquisite miniature yesterday (6.7 cm x 8 cm, watercolour on ivory), and was intrigued to find out about its origin.
Painted as a self-portrait by Sarah Goodridge and given to statesman Daniel Webster after his wife died (Webster sat as a model for Sarah twelve times over two decades), it presents a provocative twist on the "traditional lover's eye miniatures so popular in London" at the time. I know it would have gotten my attention…
Below is another watercolour-on-ivory self-portrait miniature done by Sarah (who never did marry) two years later, in 1830 (10.2 cm x 7.6 cm).